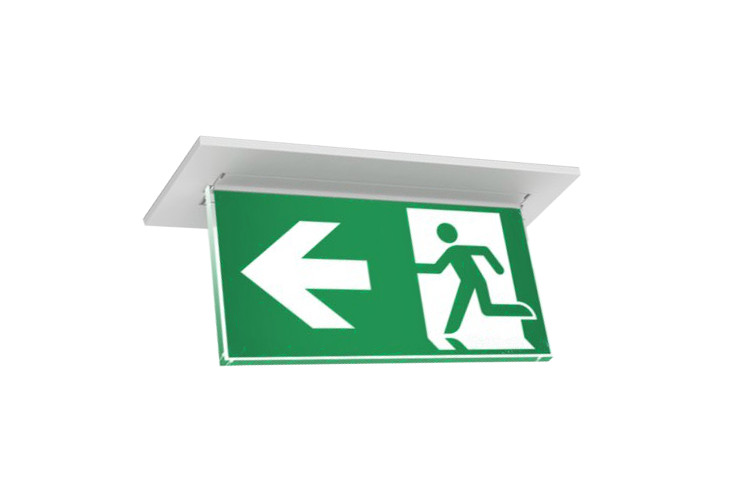 Double-sided LED emergency luminaire for continuous mode with 7 or 14 LEDs with autonomous operation time of 3 hours.
IP20 with a wide application in the interior, with the possibility of using different kinds of pictograms.
The fixture features a test button.
Body is made of plastic.
Diffuser is made of Plexiglas.
Battery – NiCd, withstands higher temperatures.
Lights are constructed for easy adjustment, replacement, maintenance and cleaning.
Entrance areas, supermarkets, halls, banks, churches, museums, hotels, industrial parks, stairwells, indoor use