It will be 20 years , the slovak family company , PROLI spol. s r.o. has operated on the Slovak and European market. With a strong team, perseverance and sense of fair trade, we managed to build a strong company. To our priorities belong quality product and service it provides. With effort to work effectively, responsible management of our own production and logistics quality, we enforced on the European market with our range of industrial and office lighting. Our targets were achieved, but we are still trying to move them on with developement and technical knowledge within our company. But we do not forget the fact that the breadwinner of our efforts and flavor to work for you is just your satisfaction and trust. Many thanks to you, our customers, because we grow as a company and also as a family. With us, you light up.
company formation in Partizánske
estabilishment of a branch in Kosice
estabilishment of stock and production in Partizanske
purchase of an industrial area in Bociar, near Kosice
Industrial and office interior lighting:
fluorescent lightings IP20
luorescent lightings IP54/IP65
Industrial exterior lightings:
discharge reflectors IP54/IP65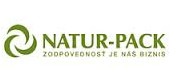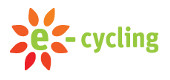 If you have any questions, do not hesitate to contact us.
PROLI spol. s r.o.
Rozvojová 2
040 11 Košice
tel.: +421 55 644 1894
fax: +421 55 644 1849
email: proli@proli.sk